Start your Kith + Kin for free
Kith + Kin gives you a central, secure place to track, organize, and share health information for anyone you care for and about — yourself, children, parents, partners, friends, even pets.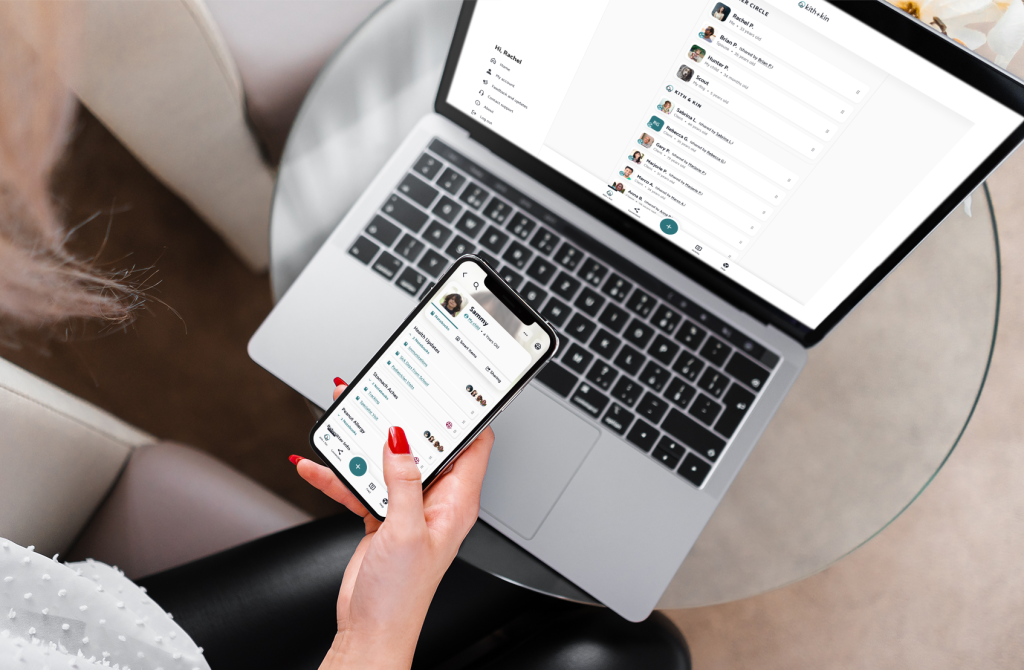 Kith + Kin is for any device!
Just like Kith + Kin is built for any circle, it's also built for any device so you can use it seamlessly across browsers on your phone, tablet and computer. Kith + Kin is not in an app store, but after you sign up, simply follow the prompts to download it on your mobile device and you'll be able to access it just like any other app.
Start simply. Start today.